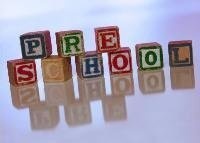 HEDCA Pre-School aims to provide children with the opportunity to have fun and friendship whilst learning through play in the six areas of development:-

*Physical
*Creative
*Maths
*Language and Literacy
*Personal and Social
*Knowledge and understanding of the world

We have two rooms, a secure grassed area and a hard and soft play area.
Our session times are Monday - Friday 9.00am - 12.00pm and 1.00pm - 3.30pm.

If you have any questions or would like to view please feel free to drop in after 9.30am or 1.30pm during session time.
Alternatively call us on 02392 588023 or use the
contact form.


HEDCA/SPRINGFIELDS PARENT AND TODDLER GROUP (Term-time only)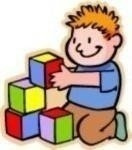 Wednesdays 9.30am - 11am @ £2 a session
Thursdays 9.30am - 11am @ £2 a session
Fridays 9.30am - 11am @ £2 a session
(which includes snacks and juice for the children and tea or coffee for the adults.)

We offer fantastic facilities including a baby area, slides, a book corner, construction toys, song time, sit and ride toys and much more.

We also hold events such as Summer and Christmas parties and make and do at special times of the year.

Everyone receives a warm welcome and a chance to make new friends whilst having fun with your child.

For more info: Catherine Collings (Springfields Co-Ordinator)
Telephone - 07986609560
HEDCA BRIDGE GROUP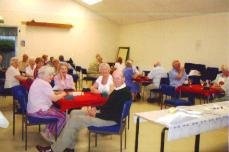 We welcome Bridge players to HEDCA on Monday and Thursday evenings, starting at 7.00pm. Dont worry if you dont have a partner, one can be found for you!!
For more information please use the
Contact form or call Eve Prickett on 01329 289548.
HEDCA BINGO
Friday night is Bingo Night!!!

EVERY FRIDAY: in Room 1

DOORS OPEN : 7pm BINGO STARTS : 8pm

All Members & Guests welcome,you can also join in the end of year 'Xmas Bingo Party' also loads of fun and a chance to meet new friends

CONTACT: MARION CHANDLER (any Friday)

ALL ARE WELCOME TO ANY OF THESE GROUPS.
For more info please use the
contact form.
OTHER GROUPS THAT MEET AT HEDCA
Springfields Play Scheme (School Holidays).
Springfields are open in the Summer Holidays from Tuesday 24th July to Friday 24th August, from 7.30am to 6pm.
The Playscheme provides fun holiday childcare and activities for children aged 4 and above.
Phone 07913 661968 or email springfieldsplayscheme@hotmail.com or
visit the website here.
Prices start from £3 for a short play session to £19 for whole day
Like singing? Why not come along to our day time, very friendly, community choir?
NO auditions, pay as you go - £5 weekly - includes tea and biscuits.
Line Dancing
Slimming World
Shortmat Bowls
Dancing Classes
Moves Fitness
Ju-Jitsu
Gosport Philatelic Society
Holbrook Women's Institute
Grove Road Senior Citizens Friendly Club
Gosport Allotment Holders
MS Yoga
Gosport U3A Swing Band
U3A 50's & 60's Music
Rainbows
Clubbsize Keep Fit
RAOB - D-Day Lodge
Brownies
Weightwatchers
U3A Dance


Cribbage League
Cribbage is held on Tuesday Nights from September to May.


Thursdays at HEDCA
4-7 Years - 4:30-5:30pm
7-11 Years - 5:30-6:30pm
11-16 Years - 6:30-7:30pm
Advanced Class - 7:30-8:30pm

Website address is
www.lightupdrama.org.uk


Gosport Racing Pigeon Club
Welcome new members and any interested people.
Contact - 07843626269 (Mr Booth)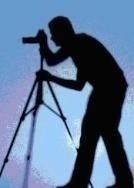 Gosport Camera Club are a relatively small but friendly and active Club which always welcomes new members at any level of expertise - you don't need to be an expert, just so long as you enjoy any aspect of photography! We make no distinction between film or digital users and you don't need expensive equipment.
The Gosport Camera Club meets at 7.30 pm for a 7.45 pm start every other Tuesday, Individual membership of HEDCA is included in the Camera Club subscription.

For more information please visit their website under the
links page or fill in a
contact form which will be passed on.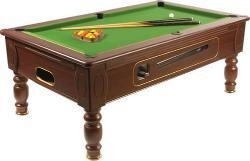 The darts team play every Monday and the Pool team play every Thursday. Both teams do extremely well in their respective leagues and continue to fill our Trophy cabinet up every season. Feel free to pop in on match nights and see our teams in action. We are currently looking for a second pool team for next season to play on Thursdays, if you are interested please speak to the Bar manager or use the
contact form.